"Plumbing service you can trust"
Full-Service Plumbing Contractor
Licensed
Bonded
Insured
No trip charge!
Residential Plumbing
Commercial Plumbing
Industrial Plumbing
Remodels
New Construction
Additions

Baton Rouge Plumbing Service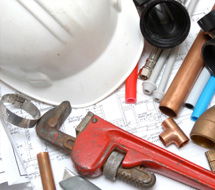 AttaBoy Plumbing, Inc. is a professional plumbing service operating in Zachary and it's surrounding areas. With over 25 years experience for all your plumbing needs, you can trust AttaBoy Plumbing, Inc. because we are a locally owned family company that is completely focused on our customers satisfaction. Our personalized service means that we offer competitive pricing and fair billing for the time to complete a job – we understand your time is important so we stay in contact until we arrive!
Trained Plumbing Contractors
AttaBoy Plumbing, Inc. has trained, professional, bonded and insured plumbers that will arrive looking clean and neat, ready to get your plumbing work done right the first time!
Residential & Commercial Plumbing Services
Water Heater Repair
Water Heater Replacement
Leak Detection
Slab Leak Detections
Drain Cleaning
Power Rodding
Sewer Line Cleaning
Sink Unclogging
Showers, Bathtubs, Toilets
Plumbing Cleanouts
Faucets
Garbage Disposals
Sump Pumps
& More!
Call 225-907-4134 or Click for a Plumbing Contractor.
AttaBoy Plumbing, Inc. | Zachary, LA

East Baton Rouge Parish – West Baton Rouge Parish – Ascension Parish – Tangipahoa Parish – Livingston Parish – East Feliciana Parish – West Feliciana Parish – Pointe Coupee Parish – Iberville Parish – St. Helena Parish