Commercial Leak Detection for:
Behind walls
Under concrete slabs and asphalt
Basements
Landscaping
Water intrusion in roofs
Irrigation systems
Radiant heat systems
Commercial Plumbing Services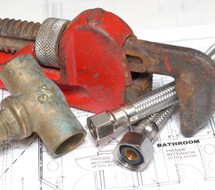 Skilled Plumbing Contractors
Plumbing is a specialized skill requiring years of training and experience. The AttaBoy Plumbing Inc. professionals are able to deal with any plumbing repair situation or emergency you might face as a business or commercial property.
Commercial Plumbing Services:
Water and Boiler Repair and Replacement Services
Backflow Device Installation
Preventative Maintenance
General Maintenance
Pipe Replacement
Leak Detection
Sewer Line Video Inspection
Faucet and Fixture Repair or Replacement
Drain Stoppages
Drain Clearing
Water and Sewer Line Replacements and Repairs
Pump Repair and Installation
& More!
Call 225-907-4134 or Click for a Plumbing Contractor.
AttaBoy Plumbing, Inc. | Zachary, LA

East Baton Rouge Parish – West Baton Rouge Parish – Ascension Parish – Livingston Parish – East Feliciana Parish – West Feliciana Parish