Plumbing service you can trust:
Full-Service Plumbing Contractor
Licensed
Bonded
Insured
No trip charge!
Residential Plumbing
Commercial Plumbing
Industrial Plumbing
Remodeling
New Construction
Additions
AttaBoy Plumbing, Inc.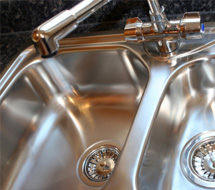 Zachary Plumber
AttaBoy Plumbing, Inc. serves Zachary and all the surrounding areas within a 50 mile radius. Call us for all your plumbing and restoration needs.
For service:
service@attaboyla.com
For billing:
office@attaboyla.com
For commercial contracts & special billing:
sam@attaboyla.com
attaboyla@bellsouth.net
225.907.4134
(main)
21517 Noble Reames Road
Zachary, LA 70791
AttaBoy Plumbing, Inc. | Zachary, LA

East Baton Rouge Parish – West Baton Rouge Parish – Ascension Parish – Tangipahoa Parish – Livingston Parish – East Feliciana Parish – West Feliciana Parish – Pointe Coupee Parish – Iberville Parish – St. Helena Parish